Size and Weight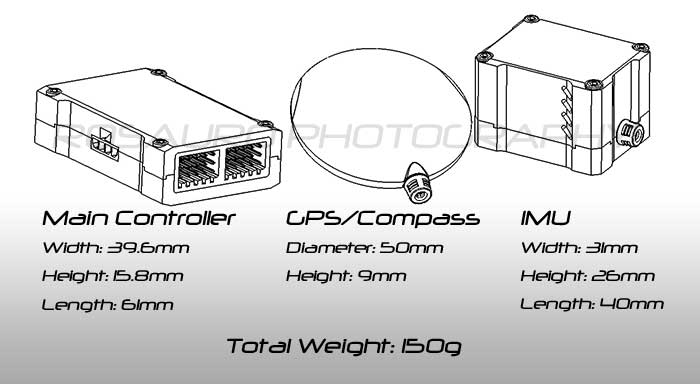 Compared with DJI's XP3.1, ACE ONE's components are much smaller which makes finding location to install each component much easier.
---
This optional feature allows ease of take off and landing by increasing / decreasing collective.
---
Enhanced Failsafe
In a failsafe situation ACE ONE gives you two options.
1 - Automatic Hover
2 - Automatic Return To Home
---
Precise Hovering
ACE ONE can hold a solid hover, within ±1 meter horizontal and ±0.5 vertically. DJI modestly specifies the holding range to a 28km wind.
---
Control Modes
Manual - Allows for regular flying.
GPS / Attitude - Combines GPS and IMU stabilized flights.
Attitude - Flying in areas with low or no GPS signal.
GPS Cruise - Minimum and maximum flight speed can be specified between 3.6Kph (2.2Mph) to 72Kph (44.7mph).
---
Built In Features
Tail Gyro
Engine Governor
Flybarless support
Gimbal Stabilization (Tilt and roll only)
---
Remote Gain Adjustment
Remote adjustments of flybarless or AUTO Pilot gains with transmitter. Makes setting up a effortless.
---
Swash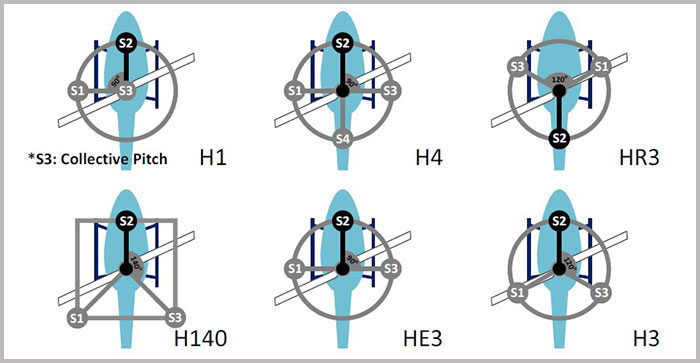 From the manual
Various options for swash configurations.
NOTE: Set your transmitter to single-servo CCPM.
---
Micro USB Port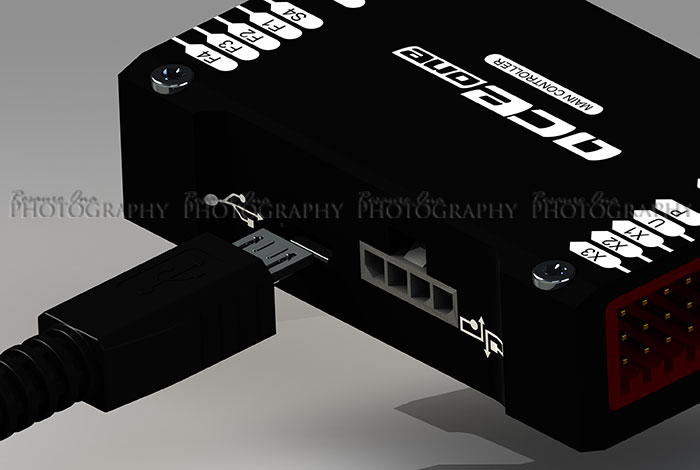 This micro USB port has multiple functions.
1 - The Main Controller's firmware can be updated by downloading through the ACE Assistant software.
2 - System configuration.
3 - Downloading recorded flight logs for analysis. Previously with XP3.1 an SD card is required.
Drivers are available at DJI's web site.
---
CAN-Bus Connection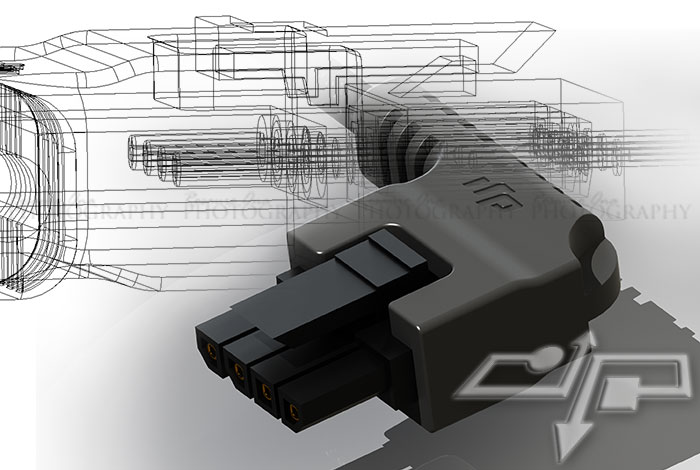 CAN-Bus is used to connect the GPS/Compass, IMU and Main controller together. It serves as both communication and power line to each module.
Just push and it will automatically lock itself into the CAN-Bus port. To unplug press and hold on the lever and pull.
---